If you run a business nowadays, it means you either have or need a website. Regardless of your particular case, you have to understand several things to run your site successfully. Since your website – whether it exists or is in the planning stages – is the online face of your business, you want it to represent your brand in the best way possible. And to do this, you have to know and understand your audience. It is one of the critical factors to consider for any successful website.
In other words, your website's design is incredibly significant for how your business performs on the market in this day and age. Therefore, if you still don't have a website, need to update it, or need some additional assistance managing it, you have to find and hire a professional web design agency. A reputable agency will consider many factors in order to provide you with relevant solutions, depending entirely on your particular needs. Quality work will result in higher traffic and increased sales. Luckily, there are many web design agencies out there to choose from, and some of them are quite spectacular.
But, for essential things, your web design agency will focus on your audience. Its needs and expectations will inevitably affect your website's design, its functions, features, etc. In other words, your site will have to be created not just with your company and its mission in mind, but also it will concern your target audience – your audience is your future client base, so you shouldn't neglect it, but instead cherish it. These people are going to visit your site, and you want them to like it. You want to provide these users with relevant content, great usability, simple navigation, and other things to make their time on your website enjoyable and then lead them to make informed, willing purchases of your product or service.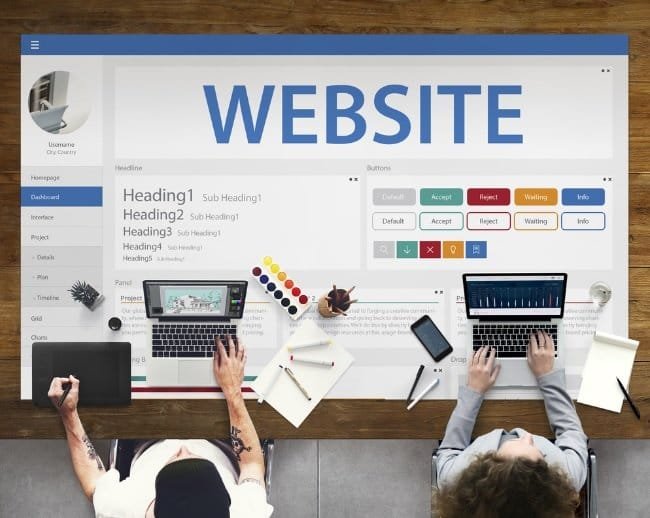 Let's take a look at some of the factors that should be taken into account to meet the needs and wants of your target audience.
1. Content
Your website's content is perhaps one of the most crucial components for a successful online presence. You want your site's visitors to immediately get a clear and precise idea of what your company does within a few brief seconds. Otherwise, they will likely leave to look for other companies that provide similar services or sell related products. People don't like to pry around sites, struggling to understand what it all means when they want to get a solution to their problem. They want to find what they supposedly came for. Hence, your content should be straightforward, concise, and clear as day even if you and the agency decided to use abstract concepts and sophisticated patterns.
2. Design
As if it weren't obvious enough, let's say it – design is a central part of your website. Either way, it's not just about a pretty picture on the screen – there are things web design agencies have to consider to make an audience-friendly site. Depending on your particular business, you will require either more or less visual representation of your offers. That is, if you're selling jewelry, you want your site to display it not just with product images, but through its design as a whole. It may feature some hints on or parts of various products that you sell, for example. The best way to decide which way is the best way, is by consulting with your web design agency.
At the same time, it's essential to always consider the structure your site in terms of visuals. People don't like it when they see too many videos, photos or gifs. Moreover, an overabundance of visual materials can slow your website down, thus making many visitors leave. It also harms visitors' attention as they get too distracted and may miss the important message about your brand you want to convey to them. Therefore, trust your web design agency while making sure you express the brand's vision correctly.
3. Functionality
Once again, your target audience is who you need to create your website for. These are the most important people in the whole project. Therefore, your site's functionality must be understandable to its visitors. They shouldn't have any trouble navigating it.
Talk to your design agency and discuss the options of how the menu bar might look so that the users visit the most critical pages on your website. It could be the products page, "About us," company blog, etc. Along with clear structure and navigation, you should focus on your calls to action, or CTAs – they have to be clear, concise, unobtrusive, and convincing. Remember that some of the visitors are ready to make a purchase or are there to make direct contact with you, so placing several CTAs, such as "Contact Us," "Order now," or "Sign up now" right on your homepage can win you a few quality leads.
4. Traffic
While this is not a "design" thing, the way your website looks, functions, and holds up among your competitors' sites will inevitably affect its traffic. First of all, you will need to get quality copywriting services, and it's fantastic if your web design agency has an in-house copywriter. The agency will develop a content plan and compile a semantic core for all of your website's content. Your website will be optimized for search engines according to a particular set of keywords so that when someone introduces them, they will get a link to your site in the search results.
Also, when developing your site's content plan with the agency, you should define whether you want to draw people from the outside to your brand. If you do, make sure to avoid any jargon, because it will turn them away. At the same time, if you want to focus on an audience that has an in-depth understanding of your niche, you might instead want to emphasize some professional terms to gain more credibility.
In this case, some links can help a lot in driving traffic to your website. Referral traffic can be a significant boost to your site's total traffic. However, to hit the spot, your links shouldn't be placed just anywhere, because you want the right people to follow links to your website. Discuss with the agency what are your guest blogging and backlink opportunities. It could include industry-specific social media channels, blogs, related websites, forums, digital magazines, etc. You have to know what people you're trying to get to visit your site before you define the best way to do it.
Conclusion
Once again, your target audience is the exact people you want to visit your site, develop trust towards your brand, and ultimately make a purchase. Understanding your potential clients, what they need, what they want, what turns them away, and how to grab their attention is a solid foundation for your brand's future success on the market. It takes a lot of time, effort, and professional knowledge, as well as experience. And this is precisely where web agencies come in with their tools, solutions, and market comprehension. It would help if you had a team of experts to help you build the right website and then guide you through all the trouble that is the collective conscience of your target audience.