Images are a crucial component of any website, and using good-quality ones can really make a difference. Great images enhance your site's visual appearance and complement the content. But how to find awesome images without relying on the free stock photo sites that everyone else uses?
If you want to stand out from your competition, the best solution is to create your own graphics. You don't need to be a professional designer to do this, you don't even need to hire one.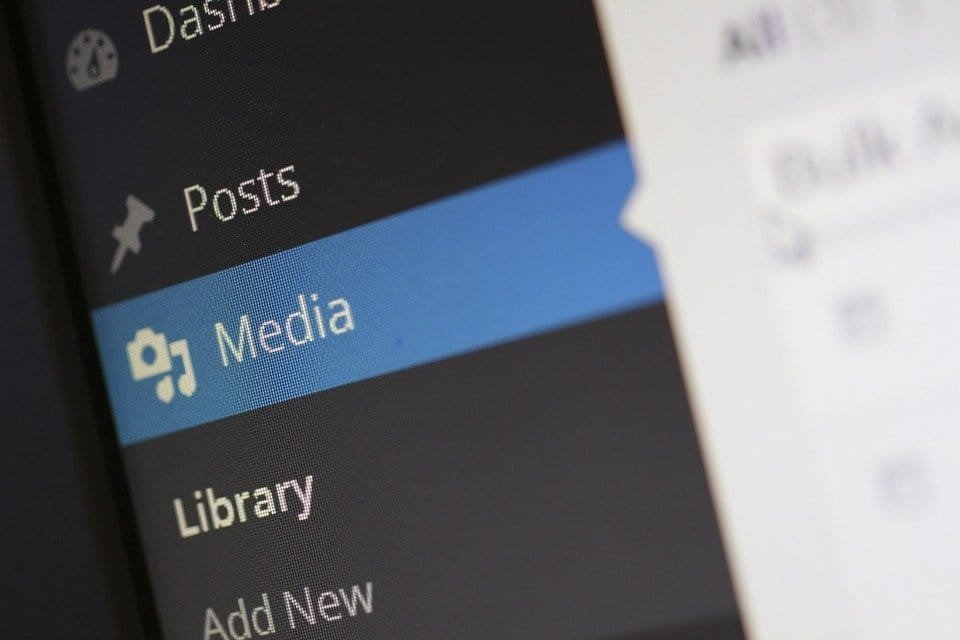 There's a great number of online tools that will help you create awesome images with just a few clicks.
Why Are Website Images Important?
Every website uses images. They appear as graphics that illustrate the content, banners, backgrounds, etc. It's hard to imagine that your content couldn't be made better by adding a few images. That's why it's important to use graphics whenever possible.
But images do much more than just making your website more visually appealing. They invoke emotions and communicate ideas, but they can also enhance your site's usability and visibility in multiple ways:
Making it easier for users to scan and read your content by providing breakpoints. If people see a long wall of text, they'll probably leave your website. Images help separate long chunks of content into easily digestible bits.
Highlighting key parts. Images help you offer additional context and make your point. For instance, in a how-to article, accompanying images make it easier for readers to follow the instructions.
Increasing your chances to rank higher in search engines. By optimizing your images' alt text and titles, you're making it easier for search engine bots to find your website and improve your SEO ranking.
Helping you increase engagement. No text can be as engaging as images. Good graphics help you get more traffic, shares, and likes from social media.
So, are you ready to start creating better graphics for your website? Let's take a look at some of the best online tools that allow you to design and edit awesome images.
1. Canva
Very popular among bloggers, Canva is an image editor that allows you to design all kinds of graphics including social media posts, invitations, cards, posters, and more. It offers great-looking templates that you can use as a starting point, as well as drag-and-drop tools that are very easy to use. Canva also offers an option to buy icons, stock images, and other stuff directly from the app.
2. Snapseed
One of the most popular photo editors among Instagram bloggers, Google's Snapseed is available on mobile devices only. The app holds nearly 30 different filters and tools that let you turn your photos into masterpieces. Its interface is very easy to use, so you can easily edit your images on the go.
3. Pablo
Buffer's Pablo is one of the simplest image editors out there. It allows you to choose from more than 50k templates, 25k different stylish fonts, search for free stock photos and resize them to fit different social media channels. Pablo also allows you to download your visuals or share them directly to social media.
4. Pixelz
Do you have an e-commerce website? That you need Pixelz. The easiest ecommerce photo retouching tool out there offers a plethora of image editing services including background removal, clipping paths, color match, etc. Get hundreds of product images professionally retouched every day with just a few simple clicks.
5. Visage
One of the most powerful yet easy to use tools, Visage allows you to design and create graphics for social media posts, as well as for your blog. Besides professionally-looking templates, it also offers an option to save, share, and export your images, save your logo and use it into your graphics, etc.
6. infogr.am
If you're looking for a tool that helps create data-driven presentations or infographics, infogr.am is your best choice. You can connect your Dropbox or Google Sheets to the live charts, add your brand logo, and easily create awesome presentations.
7. Snappa
Snappa allows you to create graphics for blogs, ads, social media, and more in a snap, even if you're not a professional graphic designer. The tool offers a great number of pre-made templates, high-resolution stock photos, as well as graphics, effects, and texts that allow you to create amazing graphics in seconds. Snappa also offers image dimensions for social media, emails, blogs, ads, and infographics as clickable presets.
8. Piktochart
Another great tool for creating infographics and presentations. Piktochart offers a great number of great-looking templates for reports and posters as well, where you can add your graphs, charts, photos, videos, icons, or maps. There are also lots of free stock photos and illustrations that you can use for your projects.
9. QuotesCover.com
This tool helps you create gorgeous quotes with amazing visual effects and typography. It allows you to upload your own photos, then adjust the effects, contrast, and colors with the built-in tools.
10. Placeit
This tool allows you to add screenshots into mockups of various devices. You can add a screenshot in a mockup image of a laptop, tablet, or a smartphone. Placeit has lots of mockups and photos you can choose from.
11. Venngage
Venngage comes with a great number of fonts, templates, maps, and icons that help you turn complex data into easy to understand infographics. Besides infographics, you can use this tool to create social media visuals, reports, or presentations. The only disadvantage is that the free plan includes Venngage watermark into your visuals.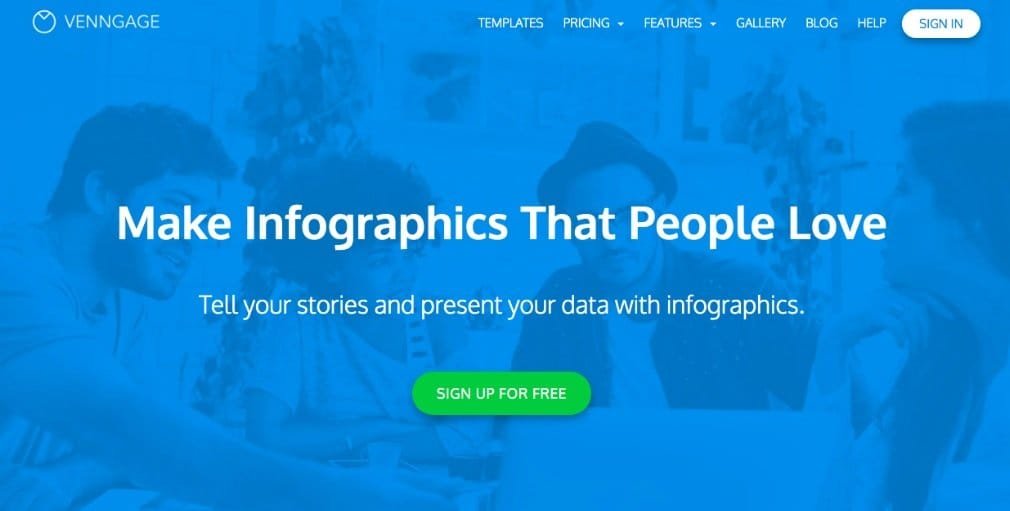 12. Ribbet
Ribbet allows you to adjust and retouch your photos, add borders, stickers, text, etc. The tool also enables you to create collages. You can easily save or download your visuals and export them to Flickr, Facebook, or Google Drive.
13. Pictaculous
Pictaculous has a special feature that tells you which colors look best with a certain image. All you need to do is upload the image and the tool will generate a color palette. In addition,
Pictaculous can help you pick a color scheme for your whole WordPress website.
14. Awesome Screenshot
As the name suggests, Awesome Screenshot is a tool that allows you to capture all or part of any web page. You can then add annotations, arrows, pointers, or comments, blur sensitive info, and share with one-click directly from your browser.
15. Pixlr
Pixlr is often compared with Photoshop, but it's much simpler and easier to use. It offers a variety of photo editing tools that allow you to cut, resize, and crop a photo, or remove a background. You can even add text, draw, scribble, or doodle using Pixlr's versatile drawing tool.
16. easel.ly
Another great infographic maker, easil.ly offers a great number of templates that are easily turned into professionally-looking presentations. And if you need some feedback on your work or any kind of assistance, easel.ly's design pros are ready to help via email or live chat.
17. Fotor
This powerful image editor allows you to retouch photos, create collages, images for social media and blog posts, etc. Fotor offers a great number of preset templates, handy tools and features, as well as video tutorials that make the process of photo editing fast and simple.
18. PicMonkey
PicMonkey offers powerful yet easy-to-use design tools such as effects, vector graphics, text tools, and more. Its collaboration features allow you to share your work with other people in a team, store and organize your designs, leave comments, and even create together in real time.