Food delivery app development
The world is increasingly mobile, and utility apps have seen a considerable increase in demand in recent years. Food delivery apps make it easier to get meals from nearby eateries. Customers may get meals from various restaurants with a single swipe on their phone using online food delivery apps. They may use online services to find their favorite restaurants and foods. Customers can call to place an order, then pick it up at a restaurant or wait for their couriers to arrive.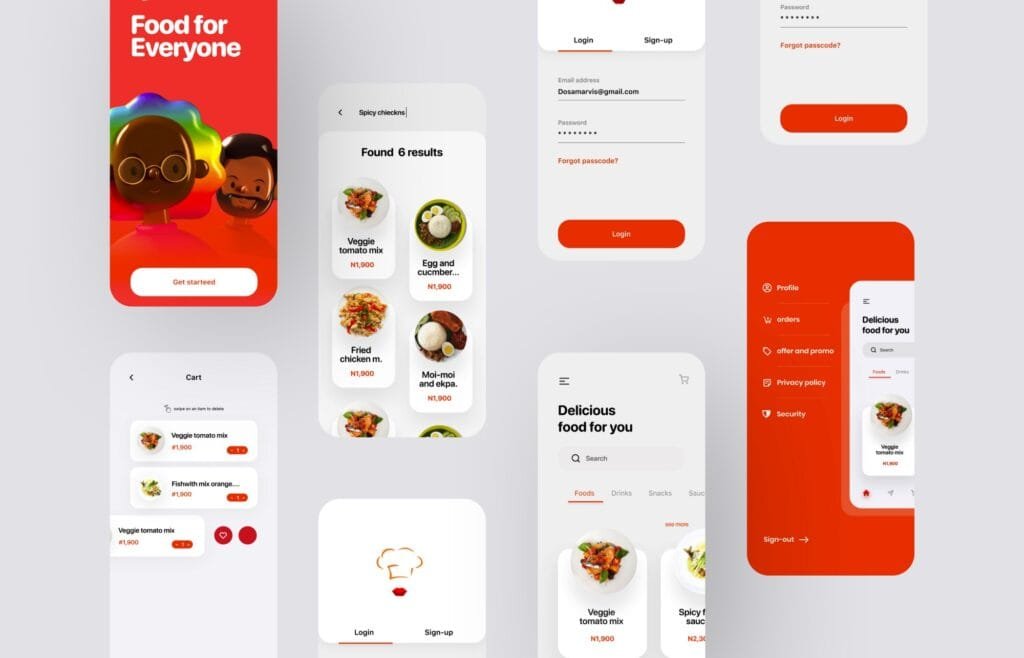 Food delivery app development services
Before we go into making a food ordering app, there are a few things you should keep in mind. A solid user experience design is crucial to the success of your app. You must make sure that the user can easily browse your app, and they must also be able to locate the information they want quickly. So, if you're considering how to make a food delivery app, keep in mind that the user interface must be both detailed and minimalist at the same time. Also, don't forget to maintain the content well-organized.
Optimizing your logistics is also important. You must examine the city routes and how long they take while using them. When planning your logistics, keep in mind that on-time delivery is essential.
Food delivery app development cost
The price of a food delivery app development is determined by its features. Of course, the more features you have, the more expensive your software is. If your users don't enjoy your app, all of your efforts will be for naught. Their comments would help evolve the process and make essential improvements with each user review.
You must also establish the type of your app while developing a meal delivery app. Everything will finally influence the cost, whether a Native, Web, or Hybrid app. And, of course, don't forget to hire the proper app developer for your project.
Food delivery app development companies
We provide a list of reputable food delivery app development companies at your disposal. Choose the one that best meets your needs, price, and delivery deadline.
1. TRIARE is a reputed food delivery app development company that combines experience & innovation when creating outstanding delivery solutions like UberEats, DoorDash, or Glovo.
2. Hidden Brains Infotech is a software and mobile app development firm dedicated to providing end-to-end IT services in the areas of web, mobile, and cloud.
3. Hyperlink InfoSystem is a leading mobile app development firm with high-quality technology and concepts.
4. Techugo is another popular mobile app development firm.
5. NMG is a software development firm that creates websites, software, and mobile apps.
To summarize, the market for on-demand food applications is flooded. You aren't the first one to think about this. The competition is fierce, but you can invest in a food delivery driver app or food delivery app that will quickly become a community favorite.